Why Sanusi was dethroned as Emir of Kano… his three 'sins' revealed
The Kano state executive council, under the chairmanship of Abdullahi Ganduje, has unanimously approved the immediate removal/dethronement of the Emir of Kano, Muhammad Sanusi II.
The Kano government said Sanusi was dethroned after consultation with the relevant stakeholders in the state.
The removal was said to have been decided upon so as "to safeguard the sanctity, culture, tradition, religion and presitge of the Kano Emirate"
A new Emir of the state is expected to soon be made known.
According to the letter announcing his removal from the throne, the deposed Emir committed the following crimes.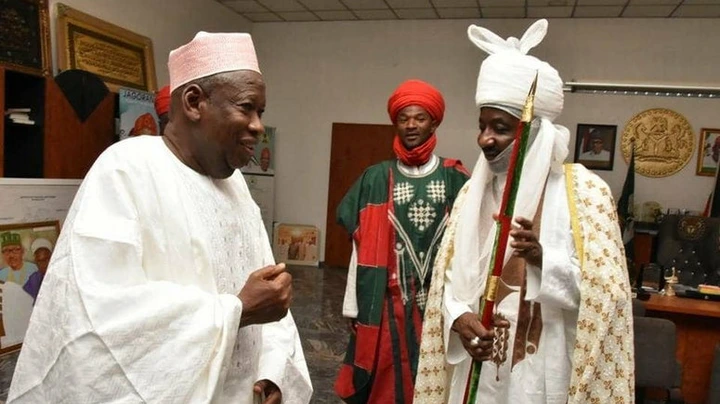 1. The Emir of Kano allegedly disrespected lawful instructions from the office of the state governor and other lawful authorities.
2. Allegedly, he persistently refused to attend official meetings and programmes organized by the government without any lawful justification which amount to total insubordination.
3. On many occasions, he was alleged to have breached part 3, section 13 (a-e) of the Kano state Emirate Law 2019 and. According to the state government, if the act is left unchecked, it will destroy the good and established image of the Emirate.