President Muhammadu Buhari addressed Nigerians in a series of posts shared on the popular micro-blogging platform, Twitter. The tweets were to inform Nigerians about the steps taken by the Federal Government to protect Nigeria and her economy during this pandemic.
The president basically shared the list of things he has directed all the necessary agencies and government sectors to do during this pandemic as the commander in chief. He also commended the people working hard to protect Nigerians.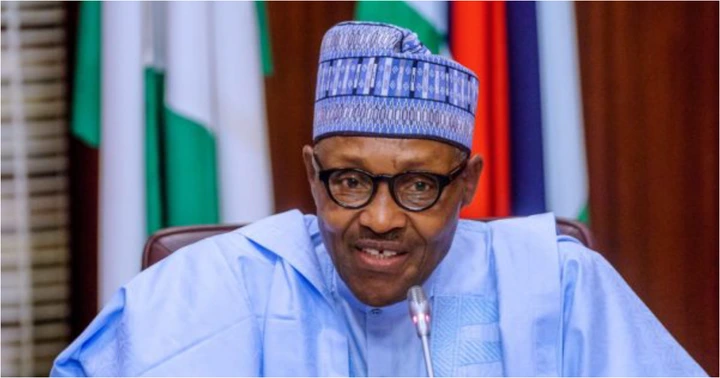 President Buhari also revealed that he approved the released of ten billion naira to Lagos state to battle the virus as Lagos remains the epicentre of COVID-19. He added that five billion naira was also approved for the Nigeria Centre For Disease Control to equip, expand and provide personnel to its facilities.
In his address, the president also advised Nigerians to strictly obey all the public health guidelines and follow instructions issued by the Federal and State health authorities.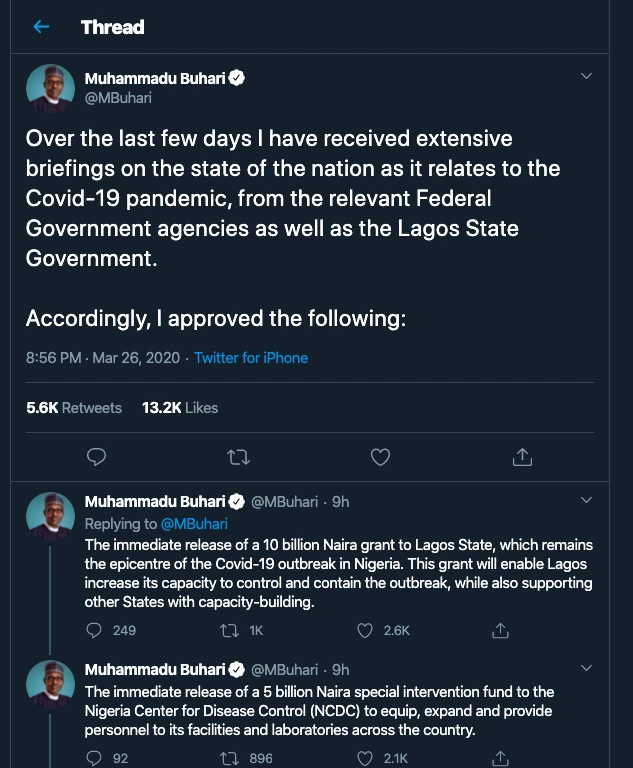 On seeing the tweets shared on President Buhari's official Twitter account, Nigerians took to the micro-blogging platform to react to his address. They shared their thoughts and opinions about what the government is doing.
Some made it known that the president should have addressed the nation in a video instead of doing it on Twitter. They all noted that they would like to see their President address them.
Meanwhile, some even noted that the president did not type the address on Twitter himself, reacting to this, other Nigerians supported the president, saying his aides are supposed to be the ones handling his social media.
Others compared how the Nigerian government is handling the pandemic to how other countries are handling it.
Take a look at the tweets below: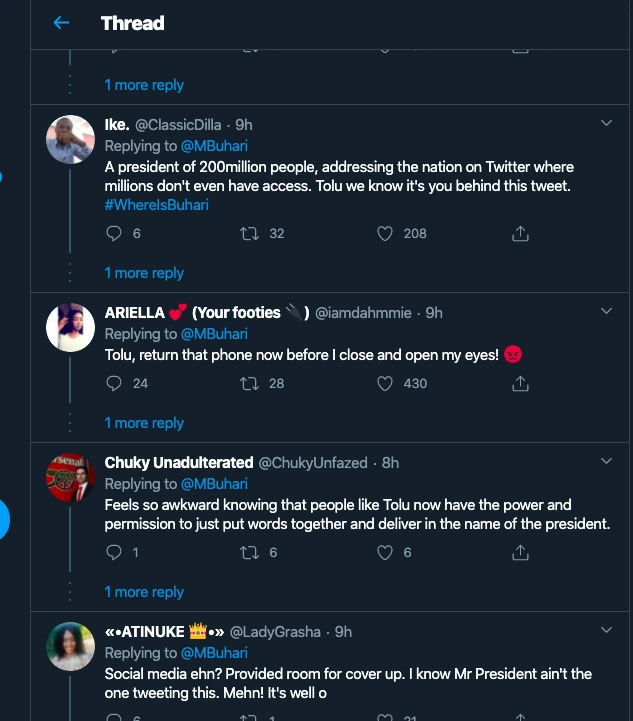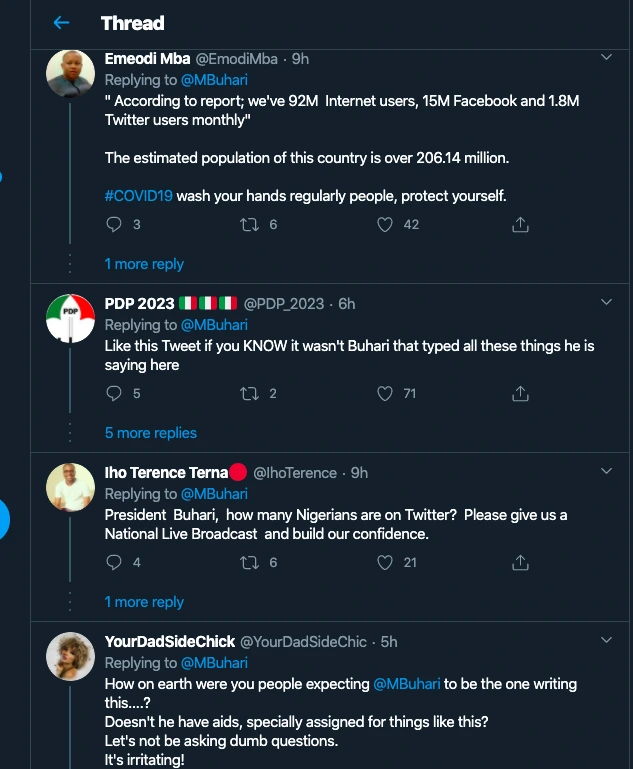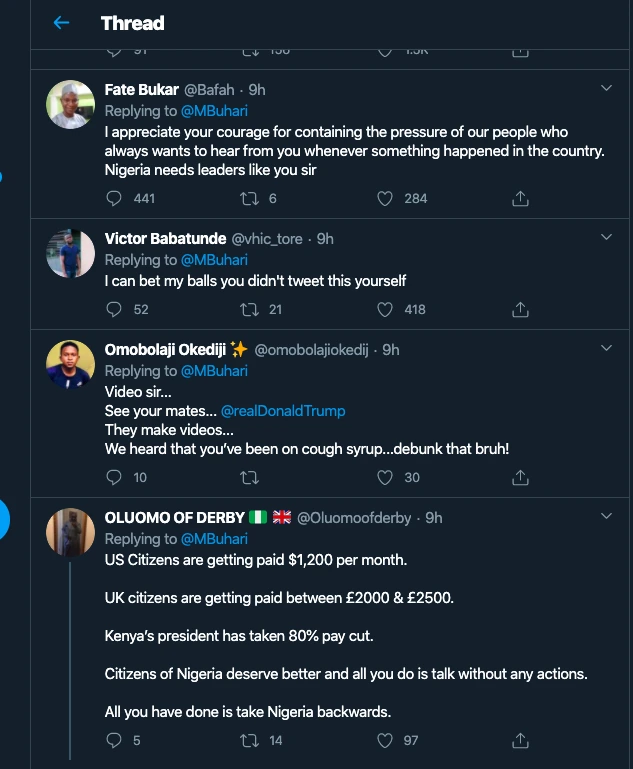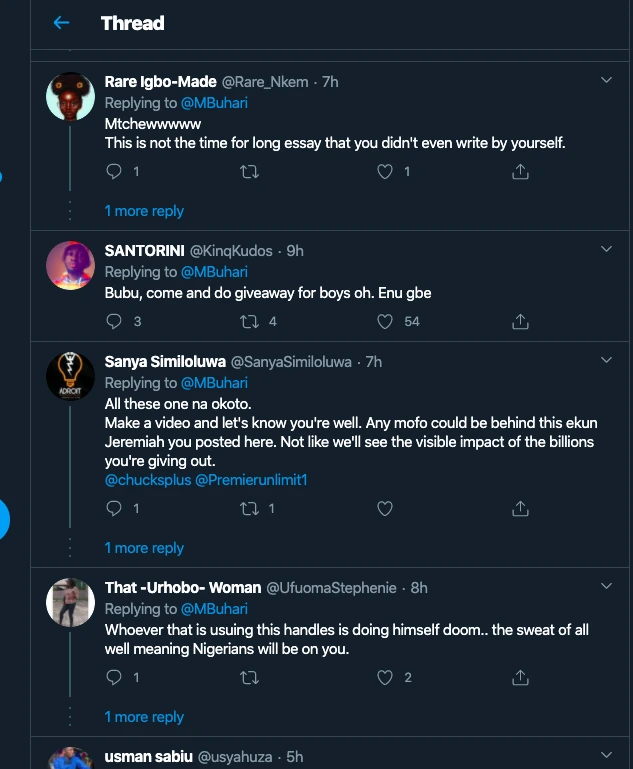 As at the time of this report, the Nigeria Center For Disease Control already reported sixty-five cases of coronavirus in Nigeria. They reported 44 cases in Lagos state alone.
Fourteen new cases were reported on Thursday, March 26, in Lagos state and twelve among the fourteen was reported in Lagos while one was reported in Abuja and another in Bauchi.
A breakdown of the total cases was given on the official Twitter account of the National Center For Disease Control. Nigeria now has 65 confirmed cases, 3 discharged and one died. 44 in Lagos state, 12 in Abuja, 3 in Ogun state, 1 in Ekiti state, 1 in Oyo state, 1 in Edo state, 1 in Bauchi state, 1 in Osun state, and 1 in Rivers state.