We Are Not Guinea Pigs, Africa Is No Laboratory: Drogba, Eto'o and Demba Ba Reacts To French Doctors
Africans worldwide have been heavily and angrily reacting to the live television program showing two French doctors suggesting on carrying out the test of COVID-19 vaccine on Africans. The doctors could be seen discussing Africa to be a suitable place for experimenting the vaccines; they claim Africans are easily exposed and don't protect themselves.
In a show tagged Speciale Coronavirus on TRTWORLD Tv; Jean Paul Mira, the Head of resuscitation department at Cochin hospital could be see seen conversing with Doctor Camille Locht.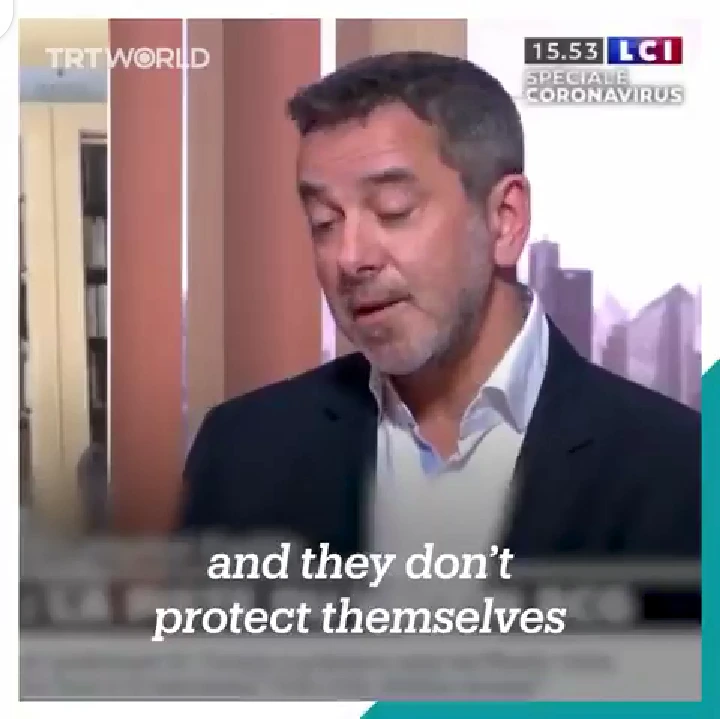 Jean Paul said "If I can be provocative shouldn't we do this study in Africa, where there are no mask no treatments no reanimation? A little bit is as done in some AIDS studies where they used prostitutes to test some things because they know they are highly exposed and they don't protect themselves. What do you think?".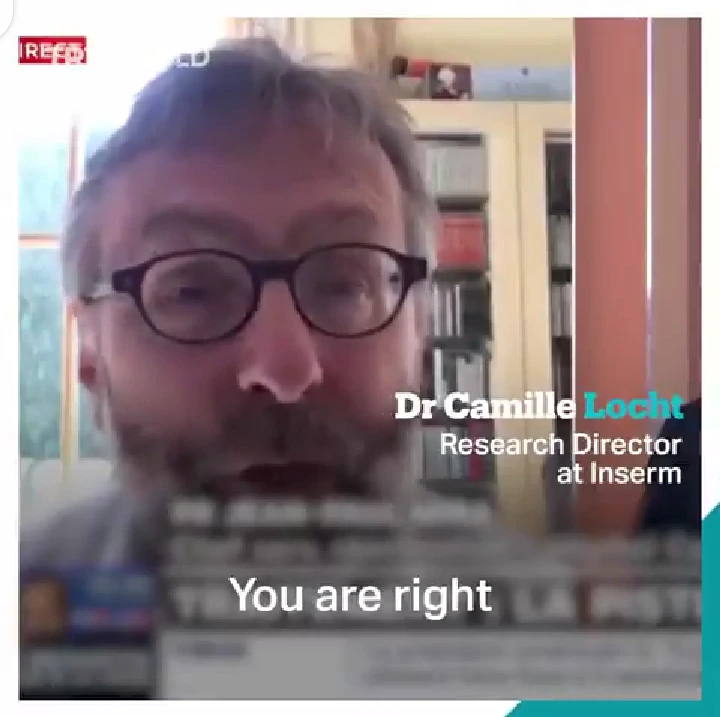 And Camille replied with; "You are right, we are thinking of a parallel study in Africa to use the same kind of approach with the BCG Placebos. I think there is a request for a proposal I don't know if yet it is out and we will in fact think seriously about that too".
However Africans worldwide have reacted angrily by branding the French Racists and warned that Africa is not a laboratory nor are we guinea pigs to be experimented on.
Chelsea and Ivory coast legend Didier Drogba tweeted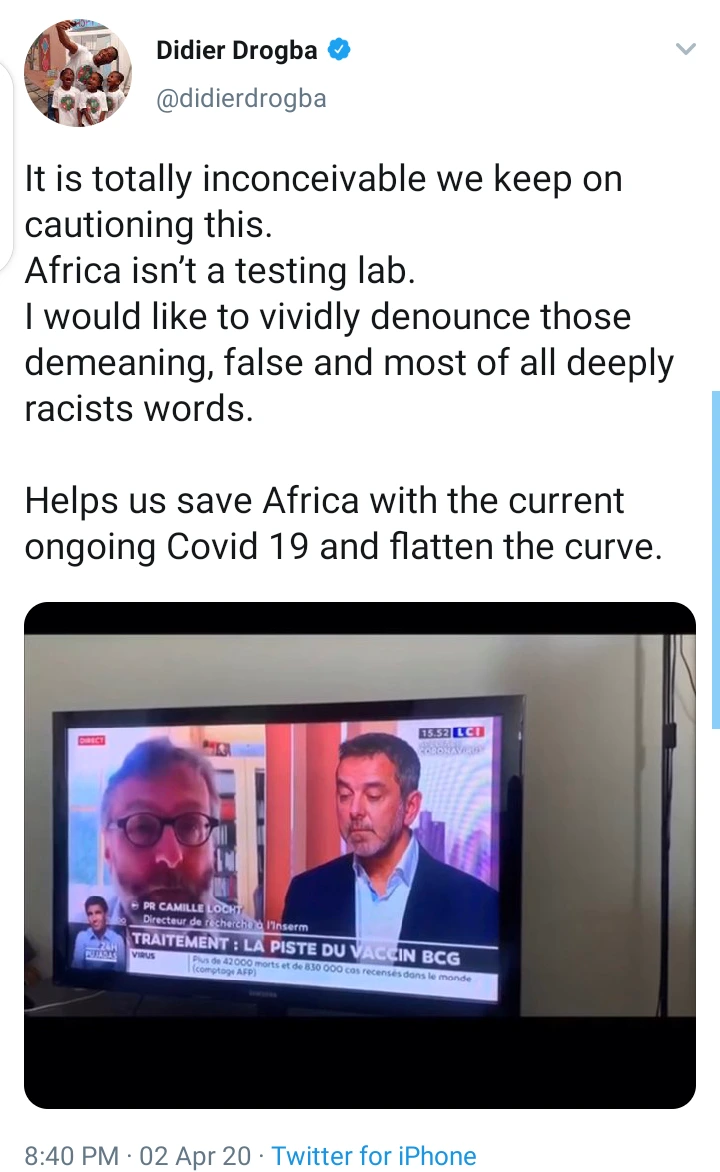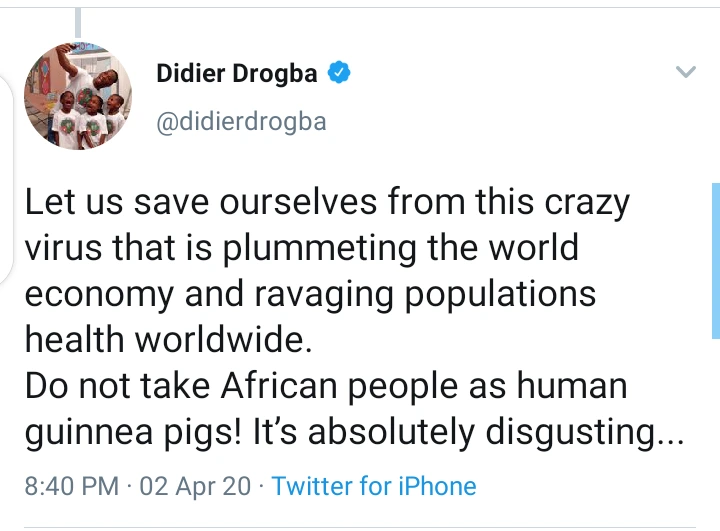 Former Chelsea player Demba Ba also voiced his aggression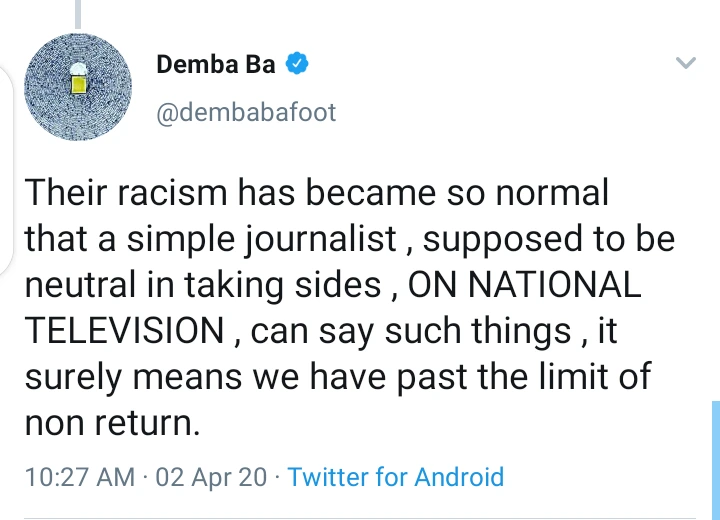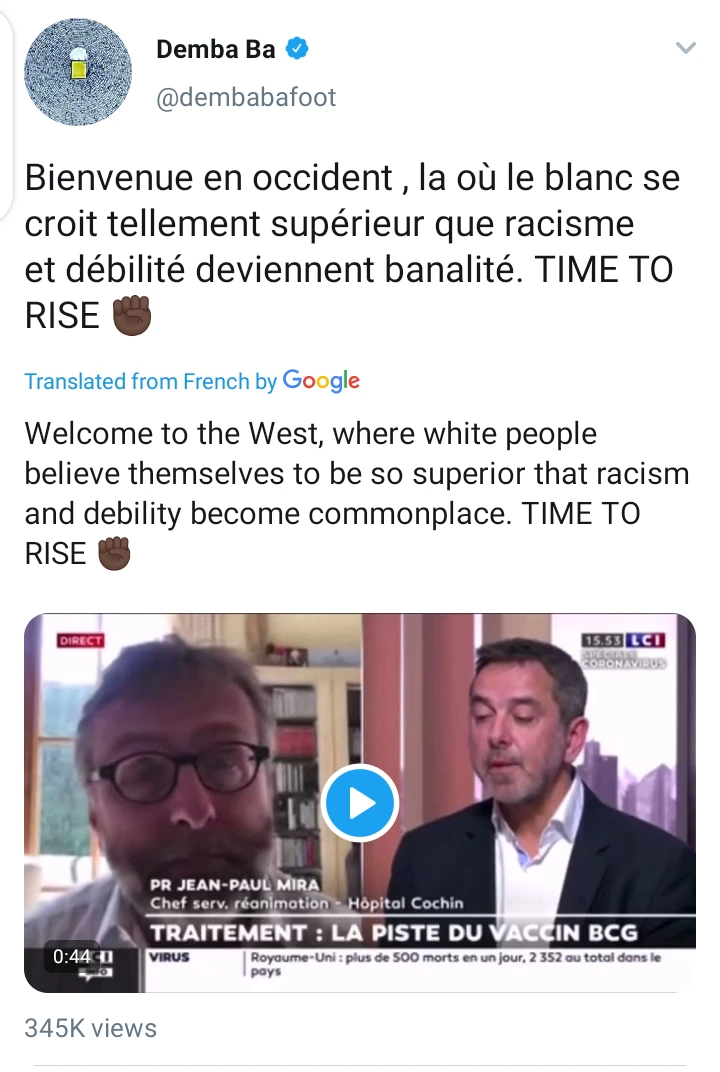 It's high time we Africans rose up to fight for our dignity, we are not laboratory rats, we are giants.
Follow for news updates and don't forget to share with others.