A wedding day remains one of the most memorable and significant day for most couples and even families as the union brings down walls and unites different cultures,customs and beliefs all for the sake of love. Sadly, the families of Yakubu Tanya Weze and Bar. A.B Yorting will remember 21st March, 2020 as a day of grief for both families as their son and son in law, Samuel fell victim to the pangs of death.
A close source revealed that the groom Samuel, slumped and died in church just before the long walk to eternal commitment began. The news was shared on the source's WhatsApp status who claims Samuel was her good friend. She mourned him after uploading a picture of him and his wife to be and the wedding invitation card. The wedding was slated for 21st March, 2020 at ECWA church, Faringada, Jos, Nigeria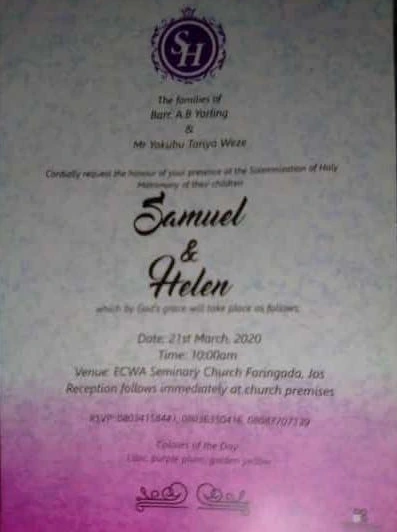 There are a thousand and one reasons why many slump to their death. In 2016,D r. Aderinwale of Precise medical centre shared in an interview with Encomium magazine that hypertension, cardiac failure, head trauma, homological conditions like epilepsy, diabetes, hypoglycemia, internal or external bleeding can make one slump which eventually can lead to death.
Also stress, high blood pressure and poor diet can be a major trigger for such unfortunate occurrences. Medical doctors advice that you go for regular checkups when due and try to manage your health condition appropriately.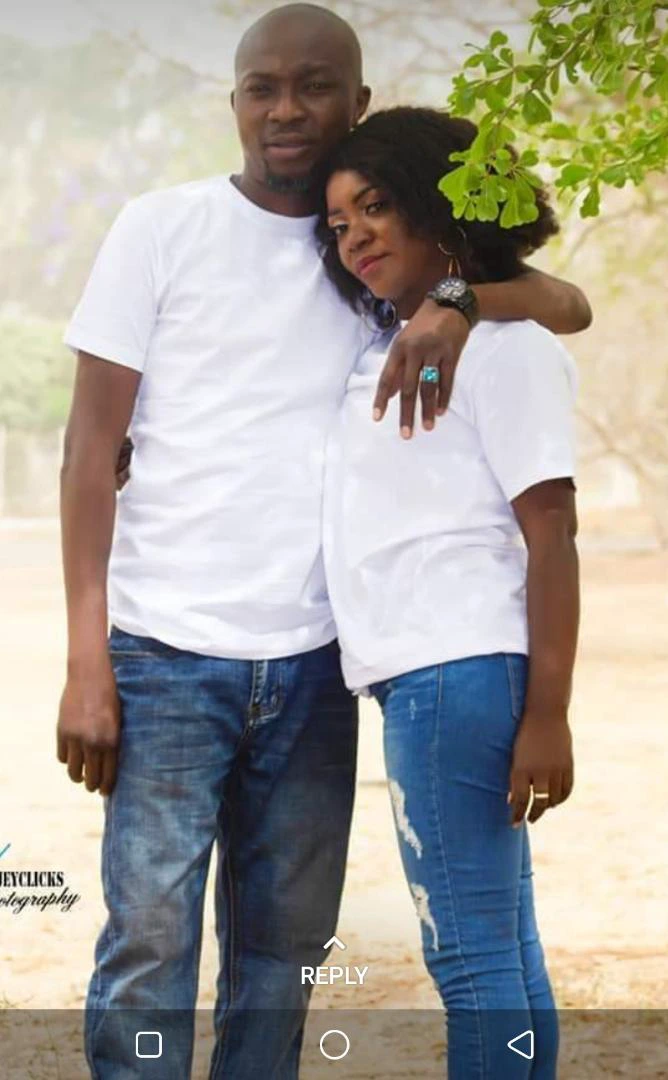 We hope the bride to be and the families and friends involved have the fortitude to bear the loss. This is indeed a rather unfortunate and painful event. May his gentle soul rest in perfect peace.