See the Reply Zlatan Gave to a Fan Who Begged Him For Transport Fare To Write Jamb
It is a Norm these days in the Nigerian Entertainment Atmosphere for Fans or even random people to approach celebrities publicly through their social media handles requesting for Help and Support, sometimes even demanding for it.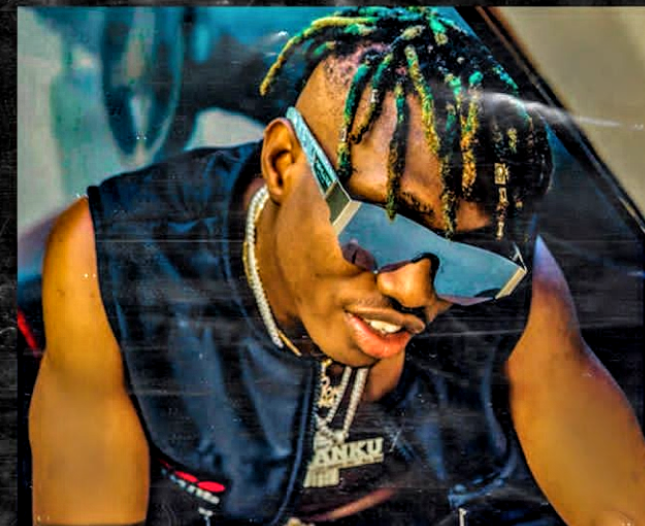 Nigerian Artiste Zlatan has just become a Victim of one of those Public request after a teenager identified as signal on Twitter openly asked him for Support saying that he had just registered for jamb and that he needed some money for transport fare to the centre and to cater For some other acedemic expenses.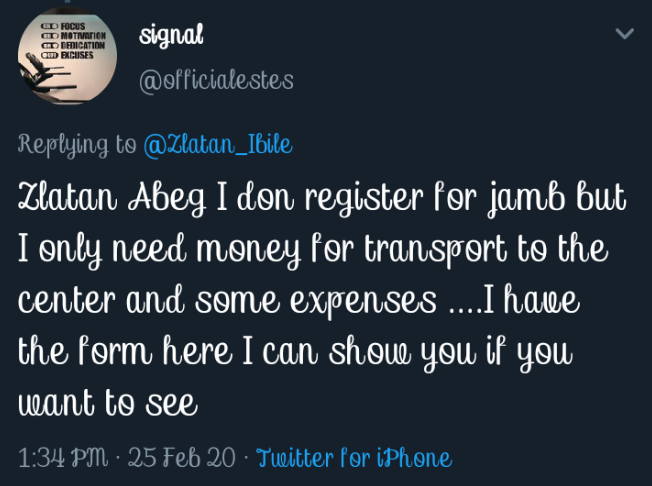 He also clamed that he had the Registration Form and that he could present it to the Superstar as proof if he indeed he wanted to be sure.
The Zanku Crooner however wasted no time to respond, immediately 'Clap backing' at him by stating and asking him where he got money to buy Data From
Where you see data? Zlatan said
See his response Below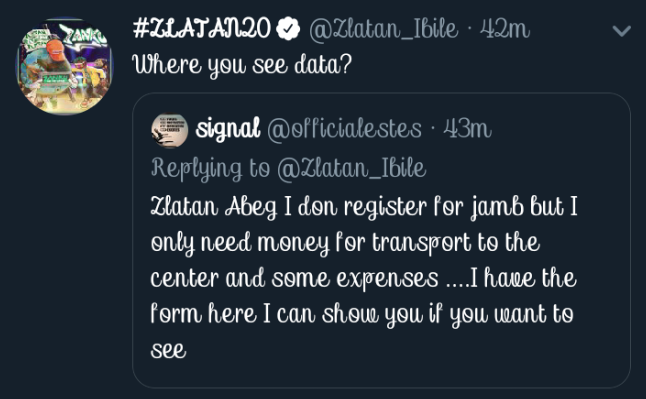 No one really knows if the Teenager was Serious about needing the money or maybe he had Gotten data by all means just for the sole purpose of approaching Zlatan with hope but what we obviously know is that the Superstar Outrightly Rejected his request without a second thought.
What are Your thoughts on this?
What do think about people begging Celebrities for money on social media?
Let us know what you think about this in the comments section below and please don't forget to Share and Drop a Like!