See Photos Of Female Corp Members Who See Trousers As a Sin Wearing Skirts. What's your opinion?
The Christian community have appealed to the National Youth Service Corp team to permit Female Christians who belong to certain religious groups who see trousers as an abomination and sin in the sight of God to be exempted from wearing trousers during their stay in service.
To me, I wouldn't buy the idea of a lady wearing a skirt on a rope or in a tunnel. The skirt is going to introduce all sort of immorality that they are trying to avoid or curb. In the photo below, it can be seen what other ladies plan to turn the service skirts into. See photos: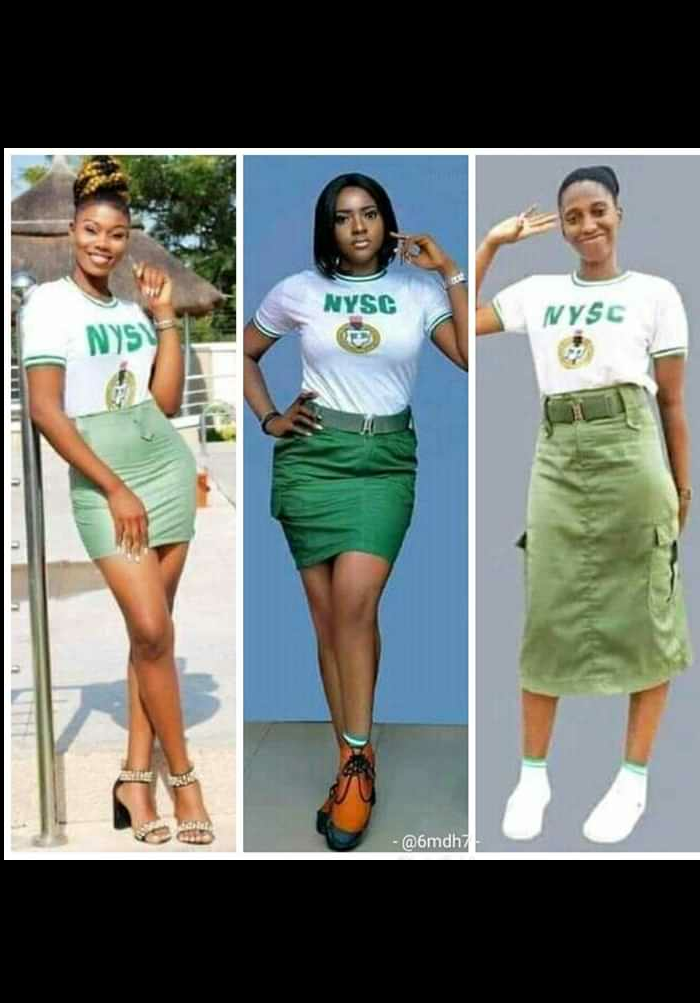 This is the image and picture example of what the Christian sisters are supposed to look like while at service.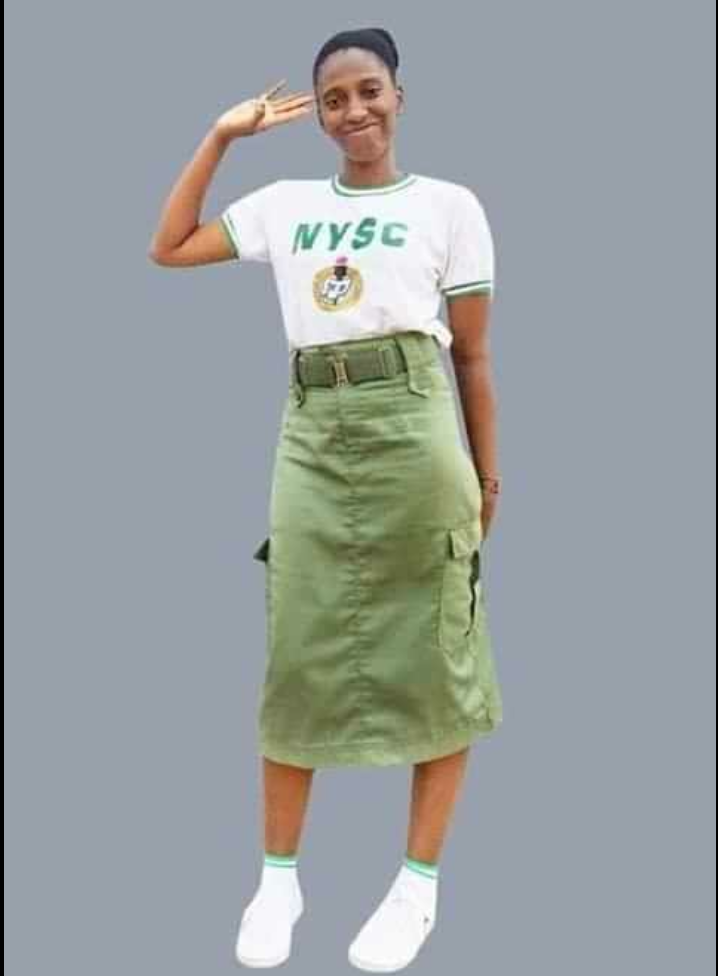 These are photos of peaceful protest against the compulsory wearing of trousers by the "Christian sisters".
Some carried sign boards with "there is a difference between the world and the daughters of God" boldly written on it.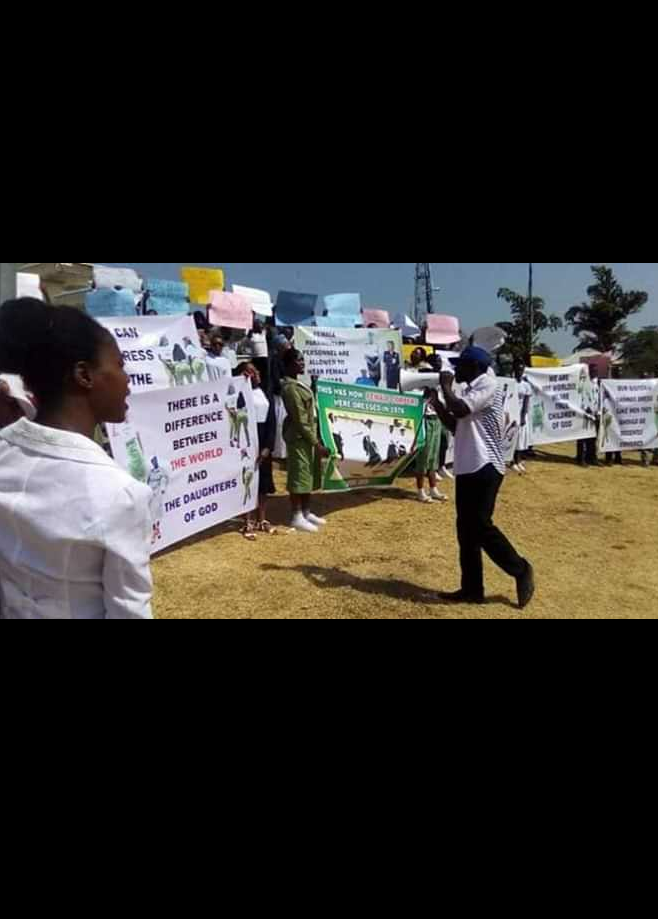 They even backed up their appeal with a Bible portion. This means to them that wearing a pair of trousers is sinful.
What is your opinion on this issue?
is skirt supposed to be the right dress code for service? Don't forget the fact that it's the skirt that they'll also use during drilling.
is it a right choice to make? Is trouser sinful?