See Buhari's Recent Picture That Is Causing Lots Of reactions Online. Could He Be The One
As President M Buhari Presides over the Federal Executive Council Meeting where he just swore in Mrs Folashade Esan as the new Head of the Civil Service of the Federation, one of the pictures have surfaced online.
This picture has been generating lots of reactions if He's really the one or not.
In this picture, the president appears so chubby that you could almost doubt if it's the same Buhari you know.
Apart from being chubby, the picture seems not to resemble him at all. There are lots of funny reactions to this from Nigerians.
Look at the picture below and give your comment.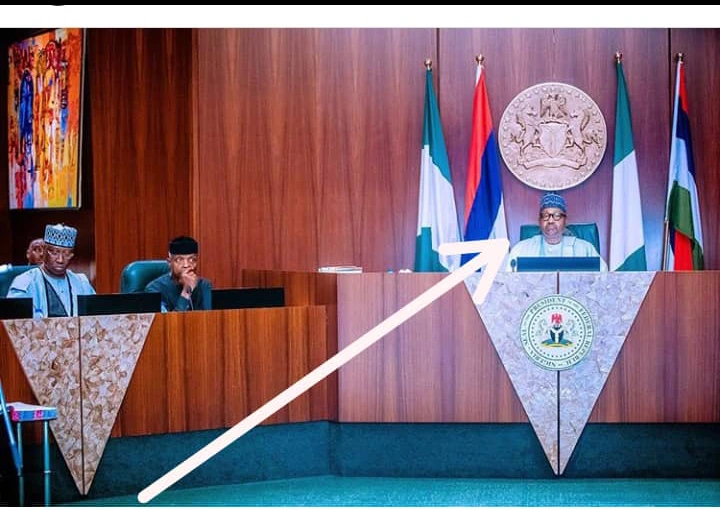 If this is truly him then I think the president's health is now in good shape. It can also be observed that Bihari no longer go on long health vacation trips unlike before.
See other's comment below.
Do you think this is Buhari or not. How fast he has grown Fatter.
Does that picture resembles him or not?