Rumored sickness and death of Veteran Nollywood actor, Chiwetalu Agu; here's the truth
A lot of fake news and rumors have been cooked up and shared online in recent years, with some of it wreaking havoc in its wake. It's sad to see what scammers do and the length they'd go, using photos of celebrities to make money from unsuspecting citizens. They have hit again with a new format; proclaiming a popular actor dead but the truth is out.
Veteran Nollywood actor, Chiwetalu Agu has come online to address the rumor going around on Facebook about him being sick and soliciting for funds from people. These unscrupulous characters went as far as saying he was dead after a few hours.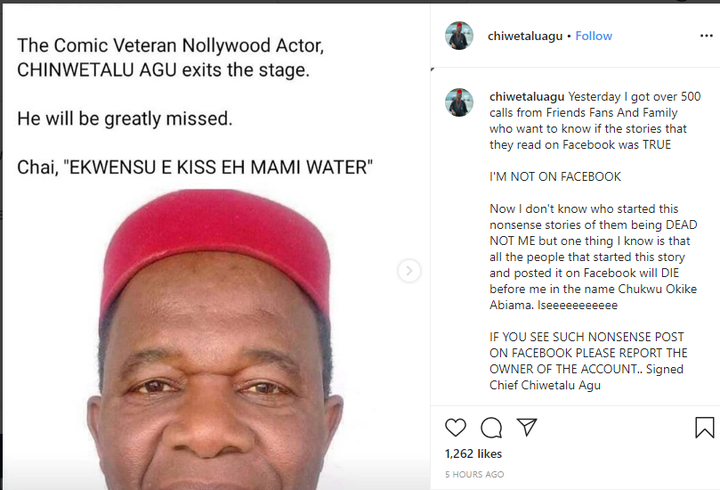 This is the highest level of disrespect. What is this all about? Has it gotten to this extent of using death as a prank on someone's life? What a shame! Death is not his portion! May he live long.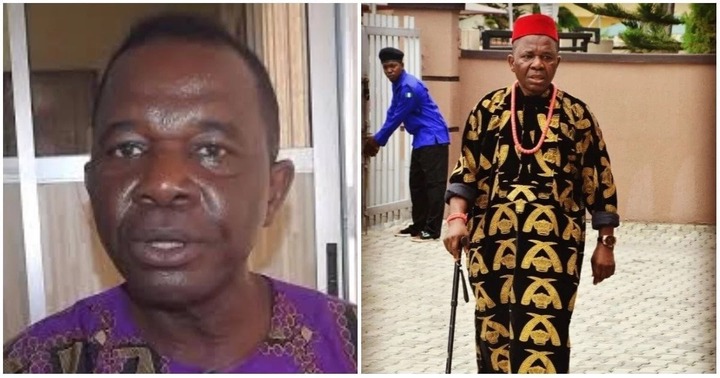 What do you think about this situation? How would you feel if you saw something similar to this about you?