Reaction as 2 popular female pastors wed in – photos drop
Pastor Vanessa Brown, 46, weds Pastor Twanna Gause, 54, both a female Pastors of the Rivers of Living Water United Church of Christ which has locations in Newark and New York.
Their wedding was officially blessed by Rev. Dr. Yvette Fludder, the presiding Bishop of the Fellowship of Affirming Ministries, who read from the First Epistle of the Corinthians.
See their photos below;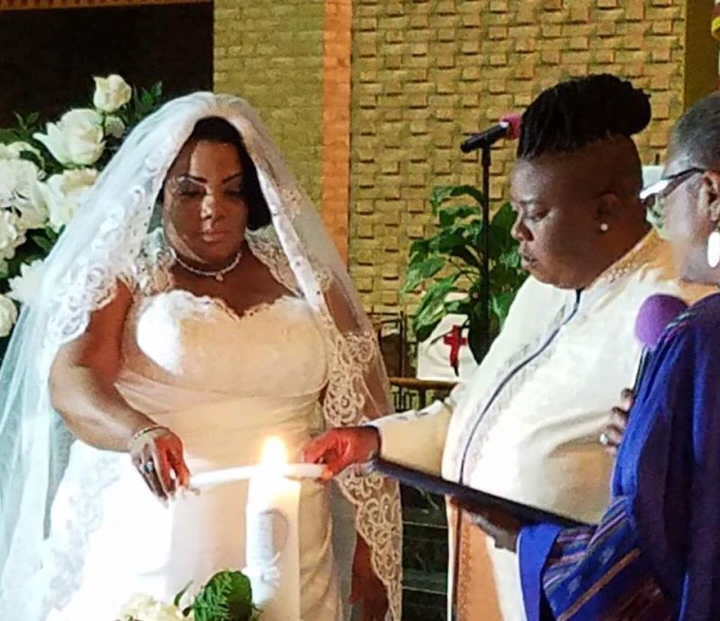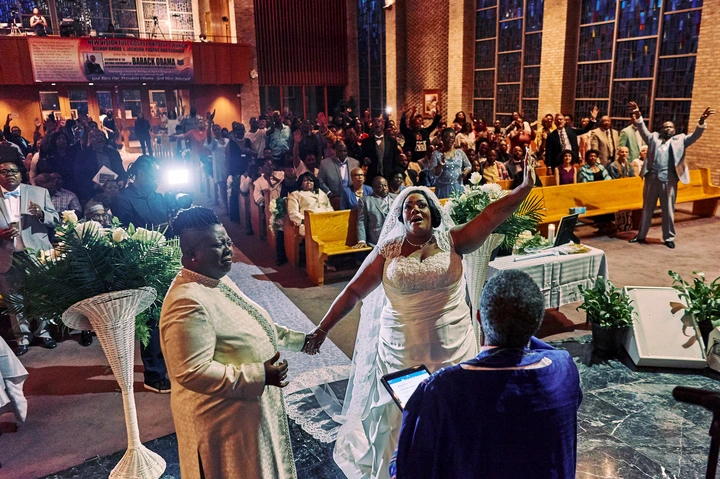 Details later…