Mbaka Cries Out, The Church Is In Trouble!
The Catholic priest and Spritiual Director Adoration Ministry Enugu Nigeria (AMEN) has taken on the stage in his Today's Holy Mass at the adoration ground to speak out on the direction the church in Africa and the world at large is taking today. He said, the church is in trouble. Following his message where he talked about the youths skipping church services to social clubs.
The Catholic priest spoke on the dimensions the church have taken in Eroupe, stating that churches in Eroupian countries have been killed. He said that people there don't attend church services anylonger rather, they skip it for social clubs like watching football matches in stadiums.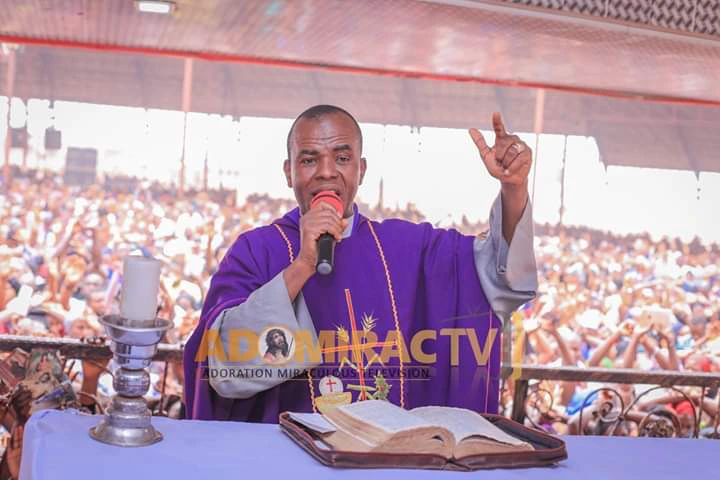 The number of people in church over there in Eroupe is nothing to write home about, where a number of people that is not more than ten will gather in church service, the churches in Eroupe has been tried to be converted to be more like social club so that people can attend but it couldn't work due to the bad impression had been created. The priest decleared.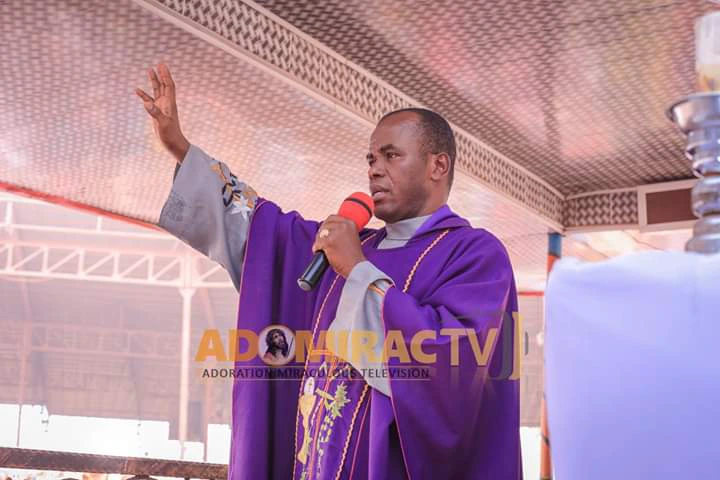 The Revenend Father stressed that the church died in Eroupe because of the wrong impression created by some of the church leaders and people who supposed to talk refused to talk. He noted that it's the Eroupian brought church to Africa but it has died there. He decleared that, it is the same problem they want to happen in Africa. He stressed on the indication that people no longer attend church weddings but the reception hall of same wedding will fill to the brim. People don't attend attend burial mass again but during the reception the arena will be filled up with crowd who came to eat and drink. He said, it is the same way the church started to die in the Eroupe.
He opened up that, it is restrictions on some certain things in the church by church leaders on men of God which supposed not to be, is the cause of the problem. He said that Catholic Church is too wide and perfect to make mistakes because, Christ gave his church everything she needed to succeed. He decleared that he will never allow the church to be put to shame.