Nollywood actress Regina Daniels loves to confuse her fans and the media with her ambiguous photos and posts on social media, because of that, some of the most popular questions about Regina include 'Is Regina Daniels married?' and 'Who is Regina Daniels husband?' Today, we will set the record straight and answer these pressing questions about the young Miss (or is it Mrs?) Daniels. Be prepared to have your mind blown!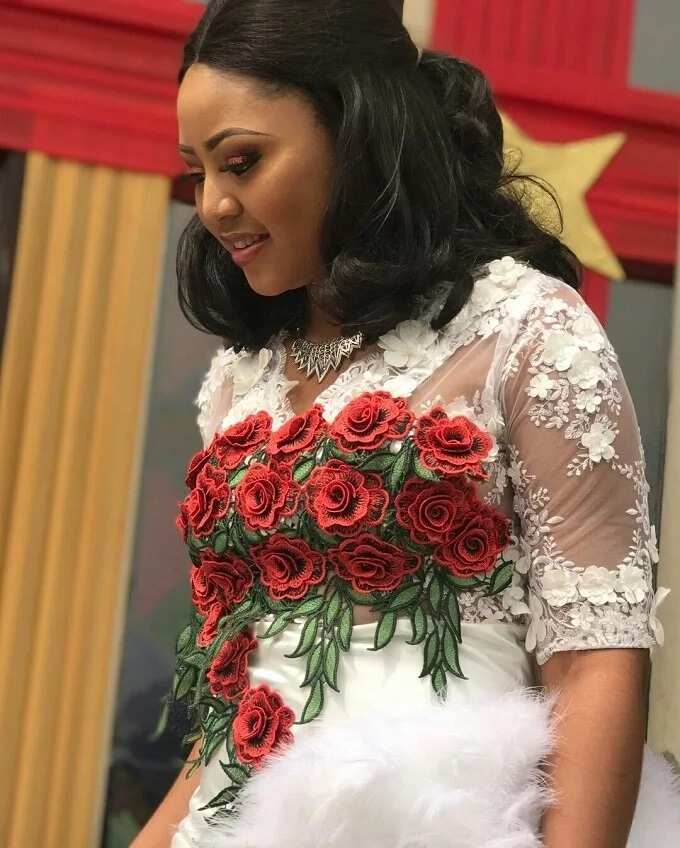 Who is Regina Daniels?
Before we go all in, let us tell you some basic facts about Regina. She was born on October 10, 2000 in Asaba in a family of another famous actress Rita Daniels. Even though at the moment Regina Daniels age is only 17, she has already starred in numerous movies, starting with Marriage of Sorrow.
Moreover, while most of her peers worry about their future careers, young Regina has already built a solid foundation for herself. Apart from acting, she also produces movies and engages in charity work. At the age of 17, Daniels already has more than most adults could dream of.
But what exactly is going on in her love life? Why are her fans so confused and trying to figure out whether the young actress is married or not? Let's find out.
Rumours about Regina Daniels wedding
As it turns out, the main source of rumours is Regina herself. Ok, maybe not directly, but she definitely knows what she is doing when she posts yet another ambiguous photo. In less than a year, various media outlets have managed to 'marry her off' twice just because of her pictures that were taken out of context.
For instance, back in May 2017, the actress posted photos of her in a white wedding dress, which immediately set off the media. Later, it turned out that Regina was wearing the dress for one of her roles, so the rumour mill calmed down for a while.
However, it did not rest for all that long. A few months back, she posted yet another series of photographs to her Instagram (@regina.daniels, by the way, check it out, if you have not done it already), where she was w a white dress that looked suspiciously like a bridal gown. This time, she was merely a bridesmaid, but come on, who wears a white dress to their friend's wedding?
What we are trying to say here is that, despite having lots of photos that might make you think otherwise, Regina Daniels is married to billionaire Business man, Ned Nwoko, who is also a politician.
That said, rumours about Regina's secret (and not so secret) marriages are not the only thing her fans are wondering about. Her personal life is still shrouded with secrecy.
Rumours about Regina Daniels boyfriend
As the actress herself does not explicitly state her relationship status, it only enables the media and her fans to speculate on this topic. Certain theories are so outlandish that it is just ridiculous.
Some people even thought that Regina's brother Lawrence (@sweezzy1) was actually her boyfriend. We must admit, the two of them seem awfully close, but you should do at least a little bit of research before making such loud claims.
She was also previously linked to her cast mate Somadina Adinma (@adinmasomadina), as the two have posted romantic photos together. It later turned out that the photos were from the set of the movie that the two young actors starred in. However, it did not stop their fans from speculating about their relationship off screen. Who knows, maybe there is some truth to this particular rumour, as Regina and Somadina have a nice chemistry on and off screen.
Among other rumours, people were also talking about Regina Daniels pregnancy. While it is not uncommon for famous teenagers to get pregnant (just look at Kylie Jenner, for example), these assumptions about Daniels were made based on a single photo of Regina in a bodycon dress, where her belly was slightly rounder than usual. Sometimes, people are just searching for something to talk about, honestly.
All things considered, don't you think it is weird that adults cannot stop speculating about the personal (and sometimes even intimate) life of a 17-year-old? Where has our culture made the wrong turn that this has become the norm?
We hope that after reading this, you have learned that virtually none of the rumours surrounding Regina Daniels are true, particularly the ones surrounding her personal life.