The Global Communion Service is a monthly global service which is hosted by the highly esteemed Pst. Chris Oyakhilome every First Sunday of the month.
Today being the first Sunday of the month , had millions of Christians from all over the world participating in the Global communion service, which was broadcasted in many national tv and radio stations, and many other internet platforms.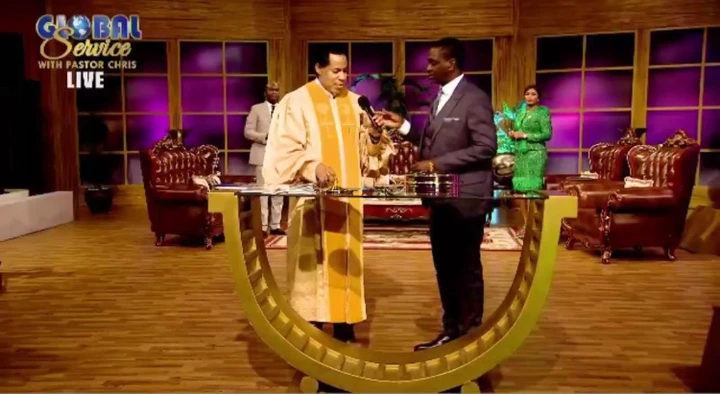 The Man of God while admonishing Christians from around the world, emphasised on the fact that Christians should pray like never before. He announced that Just concluded 7days of fasting and prayer has been extended to next week, stating that the church will not stop praying till there's a change. "We'll not stop praying, that's why we are in this world as Christians" He said.
The Man of God also emphasised that the deception in the world by the government of the day is too much, especially with the recent happenings(CONVID-19 and 5G saga) in the world. "there's never been such deception as there is in our world today. I'm not making a conspiracy theory, No. I'm saying that there's a conspiracy." He said .
In closing , he urged Christians from other churches to participate in the prayer and fasting.
GOD BLESS US ALL
STAY SAFE. STAY HEALTHY. STAY ALIVE.
KINDLY LIKE AND FOLLOW US FOR MORE UPDATES.