Former aide to President Goodluck jonathan in the last Administration have joined lists of those condemning the Kaduna States Governor over his alleged insults on Jesus. The former aide who is an ardent critic of Kaduna State Governor however queried the Muslim Ummah over their silence on the purported insult from El-Rufai to Jesus Christ.
The former aide wrote on twitter today express his dissatisfaction over as muslim Ummah are quite over insults on Jesus. His tweets reads; "Today is friday, the day of Jummah. Permit me to ask the Muslim Ummah, if a Christian insults Prophet Mohammed like this, would you accept it?
He continued; "Then why would you accept it from a Muslim like @El-Rufai? Even Prophet Mohammed appreciated Nabi Isa!"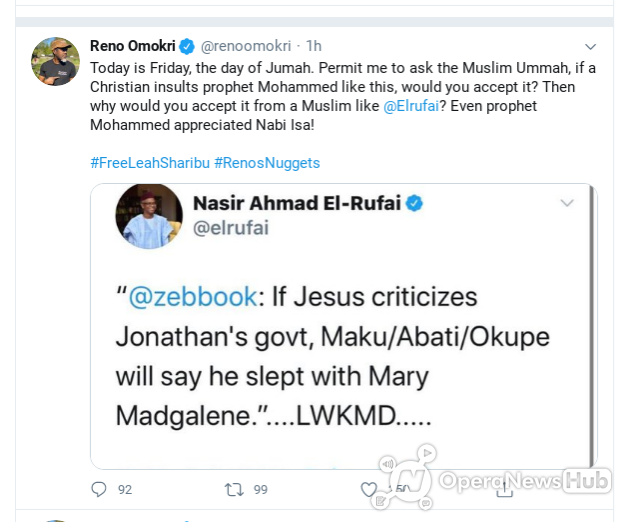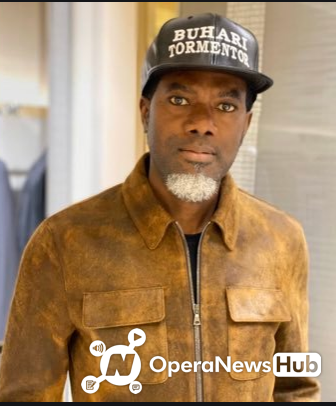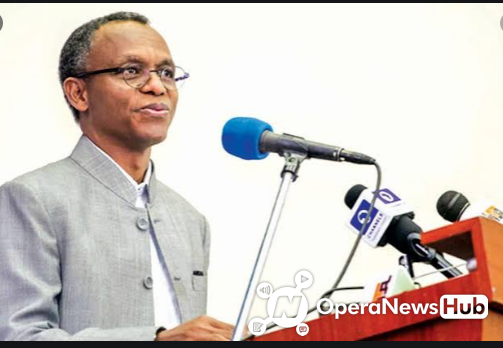 The purported insults came from EL-Rufai in 2013 when Goodluck Jonathan was the President of Nigeria. Lately, reactions are generated from the Christians angle in Nigeria especially as the Police in Kaduna State arrest an Activist over alleged insults on Prophet Mohammed on Facebook.