Beware! If you marry or sleep with a lady who has this on her thigh, you will die
So, I recently made a friend from Kenya named Akothee. While we were talking about the cultures we both grew up in, she told me a fascinating story According to her, there is a set of women no man should marry in the country and that once a man did, he would die. This isn't a case of magun, a popular charm among the Yoruba people, commonly done to curb promiscuity; this is deeper and inborn.
People believe they are cursed and guess what? They are in almost every community in Africa. In fact, If you have ever read Elechi Amadi's novel, The Concubine, he talked about it there as well. Maybe he knew someone who encountered them and use it as a case study. I've read about it and an old man I respect has confirmed this. It is not clear where this phenomenon emanated from; it still remains a mystery to many up to date.
Usually, these women have yellow, brown or black thighs but these women, though few, are very 'poisonous'. If a man has sex with her and she conceives, the man dies. He will die, tragically or mysteriously. It is just a matter of time. It is believed that in order for her to get a life time partner and live happily ever after, seven men have got to die. This is not a myth; it happens. It's not their fault, and has nothing to do with charms. They actually have a red spot in the inner thighs or their private parts, thus the name.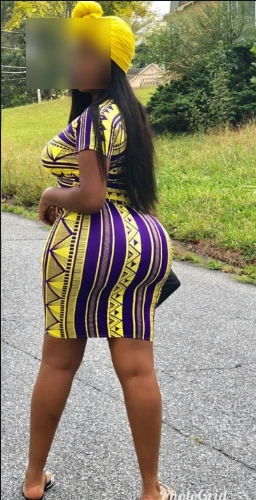 In the heart of Kenya, they are well known so guys don't go close to them. Trust me when I say that these women are filled with intelligence, sweetness, beauty, attractiveness but they can't marry (have a husband, or partner) for that matter. You never can tell one by looks alone. These women are known as vampires though they look absolutely innocent. They are the most dangerous species living.
Even today, such people do exist, but due to urbanization and individualized lifestyle, it is not possible to identify such traits among people. The fact is whether the thighs are red, yellow, pink, green, purple or even white, eventually ALL men will die. No one wants to do so untimely.