5 Simple Ghana weaving styles that will make you stand out
Ghana weaving is one protective style that can never go out of fashion and we know that! The amazing thing about this hairstyle is how it adds youthfulness to your face and makes you glow. Besides the fact that they require little attention and maintenance, we've observed that Ghana weaving fits all face types. So you don't have anything to worry about!
Ghana braids are a form of twists mostly found in African countries. They are stylish and detailed and are as fierce as a fashion choice t. They also tend to look great and yet are extremely easy to do.
The finished product requires a particular skill to do. They are unlike the regular braids, and it requires a unique technique of braiding. In Ghana braids, there is an addition of hair into a single cornrow. Women of all ages wear Ghana braids, and it can look cute as well as fierce according to the way you style it.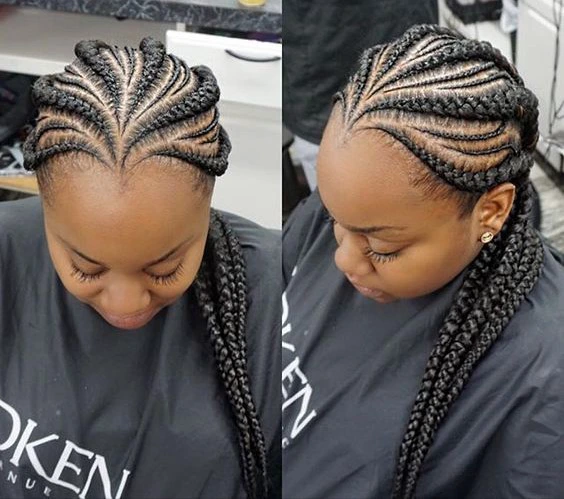 Want a simple and chic look? Go for the all back Ghana weaving hairstyle.
Below are chic Ghana weaving styles that'll make you stand out;
Simple look yet chic and sultry.
Which style would you recreate? Tell us in the comment section.